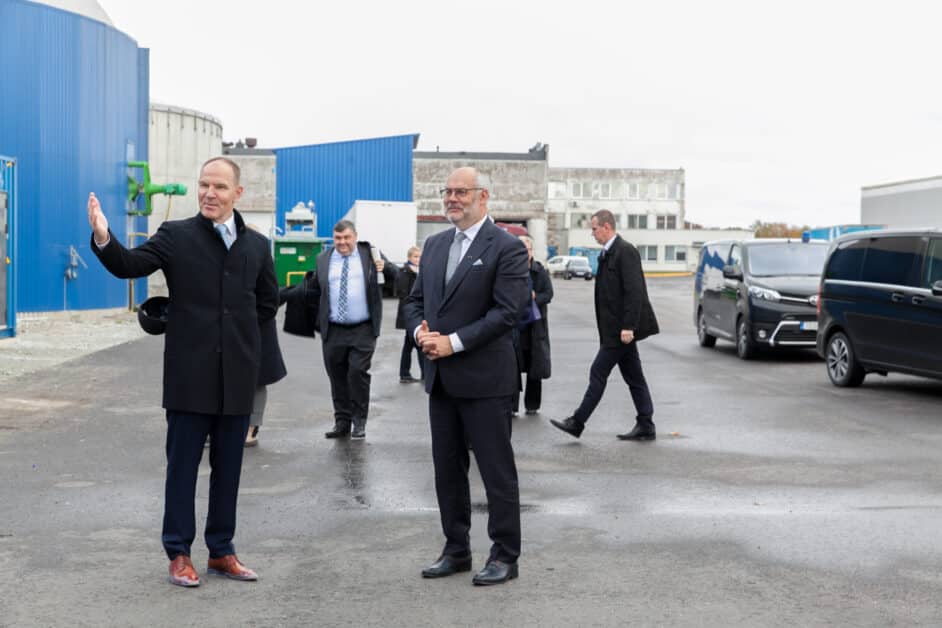 The President of Estonia, Alar Karis, recently visited the EKT Ecobio biogas plant near Tallinn in Maardu. The President's visit was part of his tour of Northern Estonia. Distinguished guests were introduced to the plant's operating technology, which utilizes household organic waste as raw material for the production of refined biomethane and organic fertilizers. Discussions during the visit revolved around the status of recycling materials and the challenges in the sector in Estonia.
"Of course, the President's visit is an honor for us, and it's entirely appropriate that the head of state focuses on issues related to the circular economy. Waste is a resource only if we know how to utilize it. AS Eesti Keskkonnateenused has invested in recycling materials and plans to continue doing so – the biogas plant is just a small part of what could and should be done in Estonia from the perspective of waste material recycling," said Argo Luude, the CEO of AS Eesti Keskkonnateenused, adding that investments require a stable environment: "In the circular economy model, all stakeholders play a crucial role, from material and product manufacturers to household waste collectors and recycling facilities."
The EKT Ecobio Maardu biogas plant is unique in Estonia because it produces biogas from organic waste sourced from households. The total investment in the EKT Ecobio facility was 14 million euros, with the project receiving 3.9 million euros in investment support from the Environmental Investment Center, using funds from the European Regional Development Fund. The plant's biomethane is used as fuel for Tallinn's public transport gas buses. Suomen Biovoima acted as the turnkey contractor in the project as part of BioWoima Finland.
More information about the project and the solution:
Jani Kangasaho
Sales Director, Suomen Biovoima Oy
+358 50 468 7907
jani.kangasaho@biovoima.fi