Live demonstration of biowaste pretreatment in BIR AS Plant, Bergen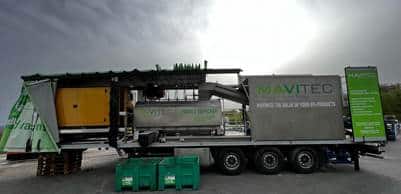 BIR AS is a customer to Biovoima and Mavitec, and will make use of Mavitec´s biowaste pretreatment in their soon to be built biogas plant in Voss. Due to this we are arranging a full scale test to BIR in order to see live functionality of the machinery and to get better knowledge and data of their specific processed biowaste.
After being built and in operation, the biogas plant in Voss, Bergen area will treat and process 15 000 tons of household organic waste and produce biomethane, which replaces fossil fuels in industry. Another end product also produced in the biogas plant is high quality biofertilizer, suitable for soil improvement.
Because of Mavitec bringing this machinery to Bergen, Norway we are glad to also offer a great opportunity for others to see and to better understand the biowaste pretreatment process between collecting the biowaste and the biogas production.
There will be a live demonstration event on Wednesday 29.11.2023 between 13-16 pm, organized at BIRs facility in Bergen (Address: Fanavegen 219, 5239 Rådal), by the biomethane plant's general contractor Biovoima, and the qualified pretreatment technology provider, Mavitec.
In the event various test drives will be excecuted on different biowaste fractions. We want to show the pretreatment process and also offer some knowledge, how everyone can help the biogas process to be the best possible for our environment and sustainable energy.