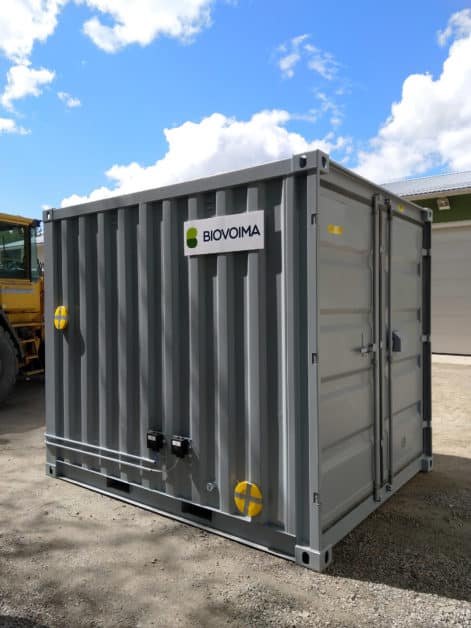 BM Holding of Latvia has ordered  gas grid connection unit solutions for biomethane from Biovoima. Latvia's largest biogas producer is contributing to the growing demand and production of biogas in the Baltic region by investing in grid connection containers. The Baltic countries have previously used gas from Russia, but in the changed world situation, substitutes that are also cleaner for the environment are being developed at a rapid pace.
The grid-connected container solution allows the pressure of the biomethane to be precisely adjusted to the requirements of the grid and the gas is fed into the gas network. The grid connection unit also enables gas odorization and the measurement of the quality and quantity of commercial gas supplied as well as the billing of the network company on that basis.
BM Holding is part of Anaerobic Holding. Anaerobic Holding owns biogas plants in Latvia with a combined capacity of 4.9 MW. Biogas plants produce electricity and heat from renewable energy sources.
More information on projects:
Jani Kangasaho, sales director Suomen Biovoima Oy