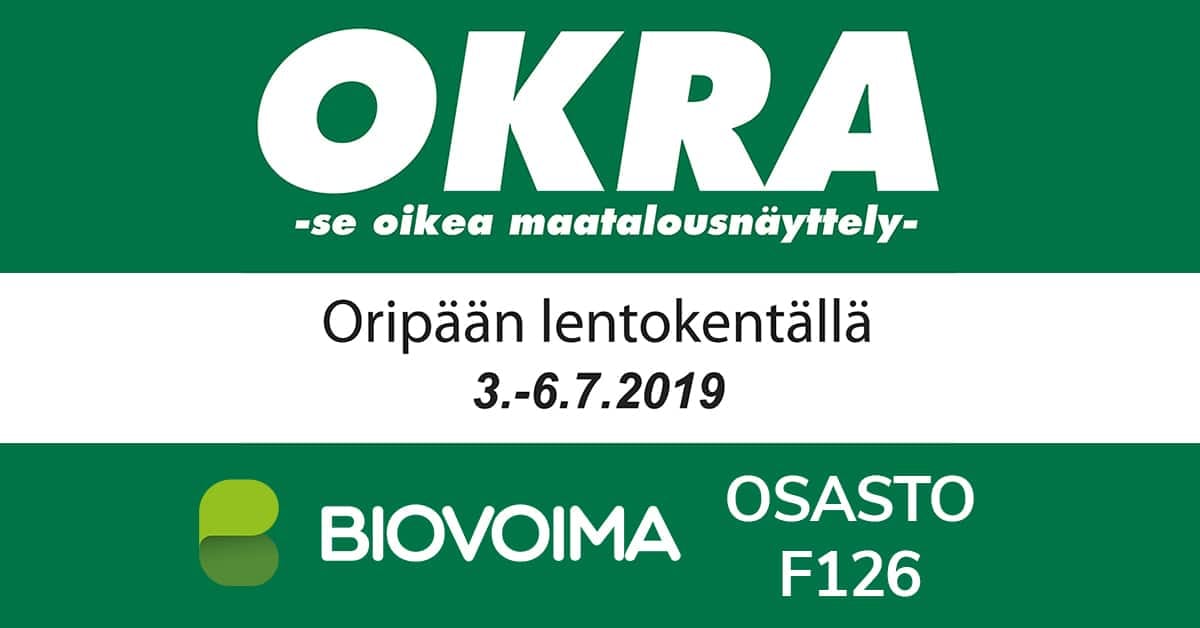 OKRA is the real farm fair that is showing the latest innovations of agriculture, forestry, earthmoving and farm machinery, energy technology, cattle breeding, dairy and poultry production.
At our stand F126, we will tell about our solutions for agricultural biomass processing and renewable energy production.
Welcome for a chit chat! Let's discuss and find together the technology solution that would meet your needs and create a profitable environmental business for you.
We will help you to develop your renewable energy project to the extent you want, ranging from feasibility studies and project planning to the actual implementation of the project.
You are warmly welcome to visit our stand F126!
OPENING HOURS
3.-6.7.2019: 9.00-17.00
Oripää Airport
Tickets to OKRA are sold on-site. Parking is free.